We've all had to persevere this year; let's be honest, 2020's been shite. But it will get better. This series of 24 drawings made into postcards attempts to humorously show this. Acts of perseverance from everyday life are demonstrated here – from the mundane and boring of boiling a kettle or squeezing out the last of the toothpaste, to the grand, mythical and spectacular of mountain ranges and the Loch Ness Monster.
Many may have had travel plans affected this year (myself included), so I created these postcards to celebrate and resurrect this traditional mode of communication. You may not be able to send loved ones a postcard from your holidays this year, but you can send one as a wee reminder to persevere.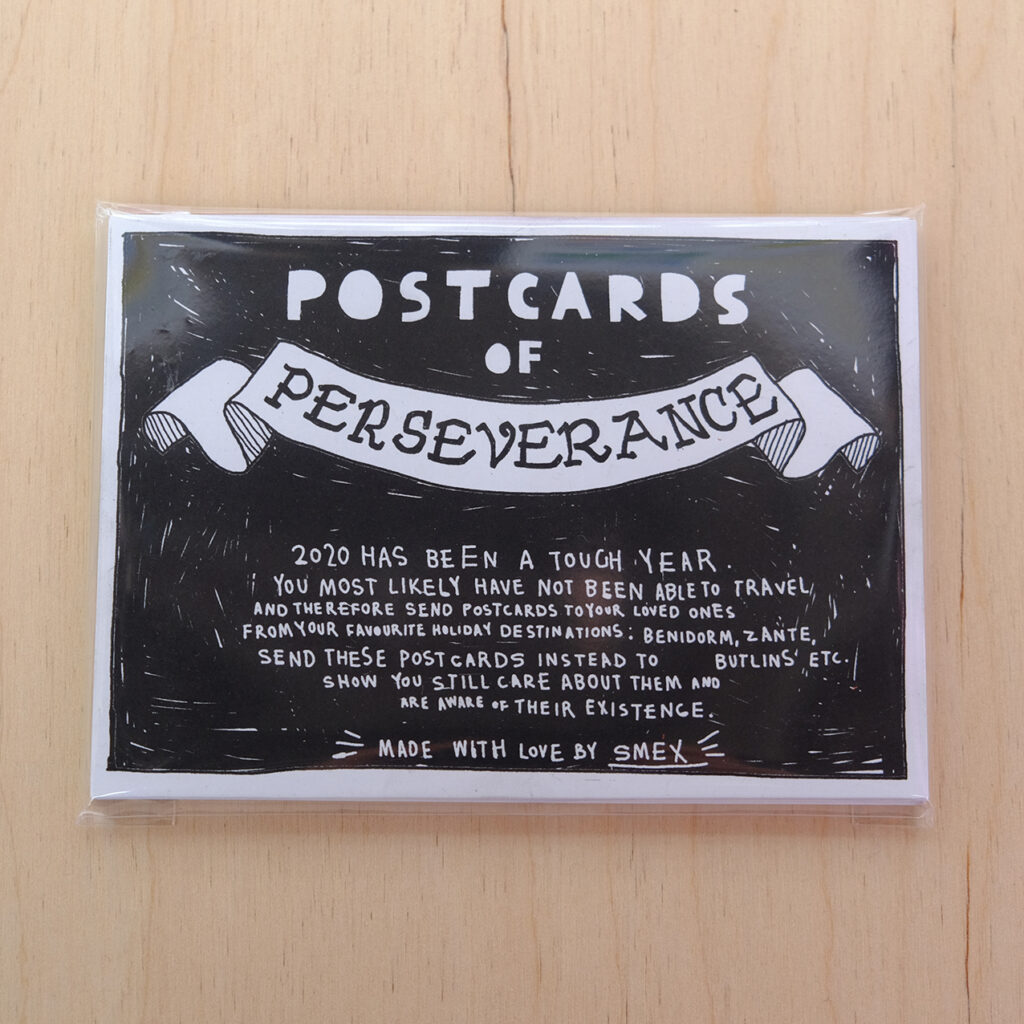 Smex is an artist and illustrator based in Glasgow, though he has very recently moved from Leith (which explains a little about the title of his work). He graduated from Painting at Edinburgh College of Art in 2017 and since then has focused more on illustrative and print based work, often presenting them in a fine art context.
With the presentation of his work he tries to create interactive and accessible spaces, his recent outdoor pop-up Smex Cafe is a typical example of this. Satire, humour and playfulness are at the heart of his work, as is food (both good and bad) which he continually returns to in his imagery.